Notice of temporary suspension of the Kokki Sake Brewery tour
In order to prevent the spread of the new coronavirus in Japan, we are temporarily suspending the sake brewery tour.
We apologize for any inconvenience this may cause and thank you for your understanding.
What's New
There is no news post right now
Kokki Sake Brewery
The Kokki Sake Brewery is located on the shore of Lake Shinji in the castle town of Matsue. The store was built after the great fire of Bunka 5 (1808), and still retains the appearance of a townhouse from the late Edo period. The earthen storehouse overlooking Lake Shinji former property of the Matsudaira family, lords of the Matsue domain, was passed on to us and repurposed as a brewery.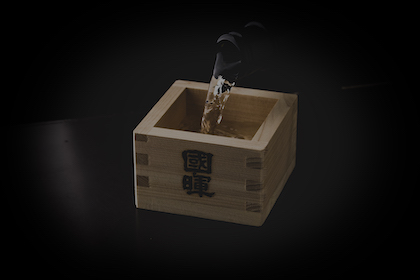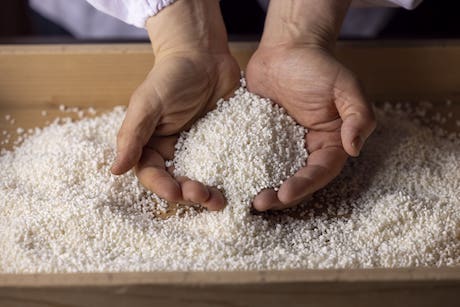 Introduction of Kokki Shuzo
It is necessary to carefully examine the rice used so that the flavor can be fully extracted without unpleasant flavors. At Kokki Shuzo, we use a lot of local "Shuzo Kotekimai (lit. rice suited for sake brewing)" from Shimane Prefecture.
Washing time is adjusted by the second, taking into account the optimal koji, steaming, and drying.Since 1998, we have been working on our own special rice cultivation method, aiming for a more environmentally friendly, recycling-oriented agriculture while seeking cultivation methods that aremore suitable for sake brewing.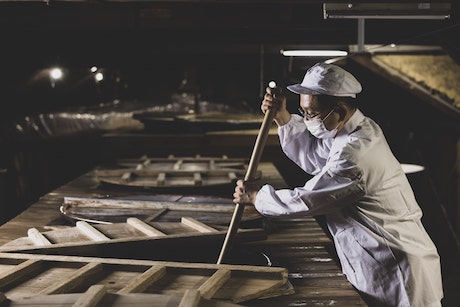 Our commitment to the handmade process
Sake is alive. Each year, each time is new. Sake is made with the help of microorganisms; it cannot be good unless it is handcrafted with care and attention day and night.
Kokki Shuzo makes full use of the traditional techniques of the Izumo Toji to produce authentic handmade sake using a traditional steamer (koshiki), koji lid, koji box, and sake tank.
The company's expertise has earned it gold medals in the National New Sake Competition in 1985, 1989, 1991-1993, 1996, 1997, 1999-2001, 2004, and 2007. In the past 20 years, we have been ranked 15th in Japan in terms of the percentage of gold medals we have received.
Company Profile
Founded in 1874,
here is an introduction to our company.

and more
We will use your comments and questions
to improve our quality and service.