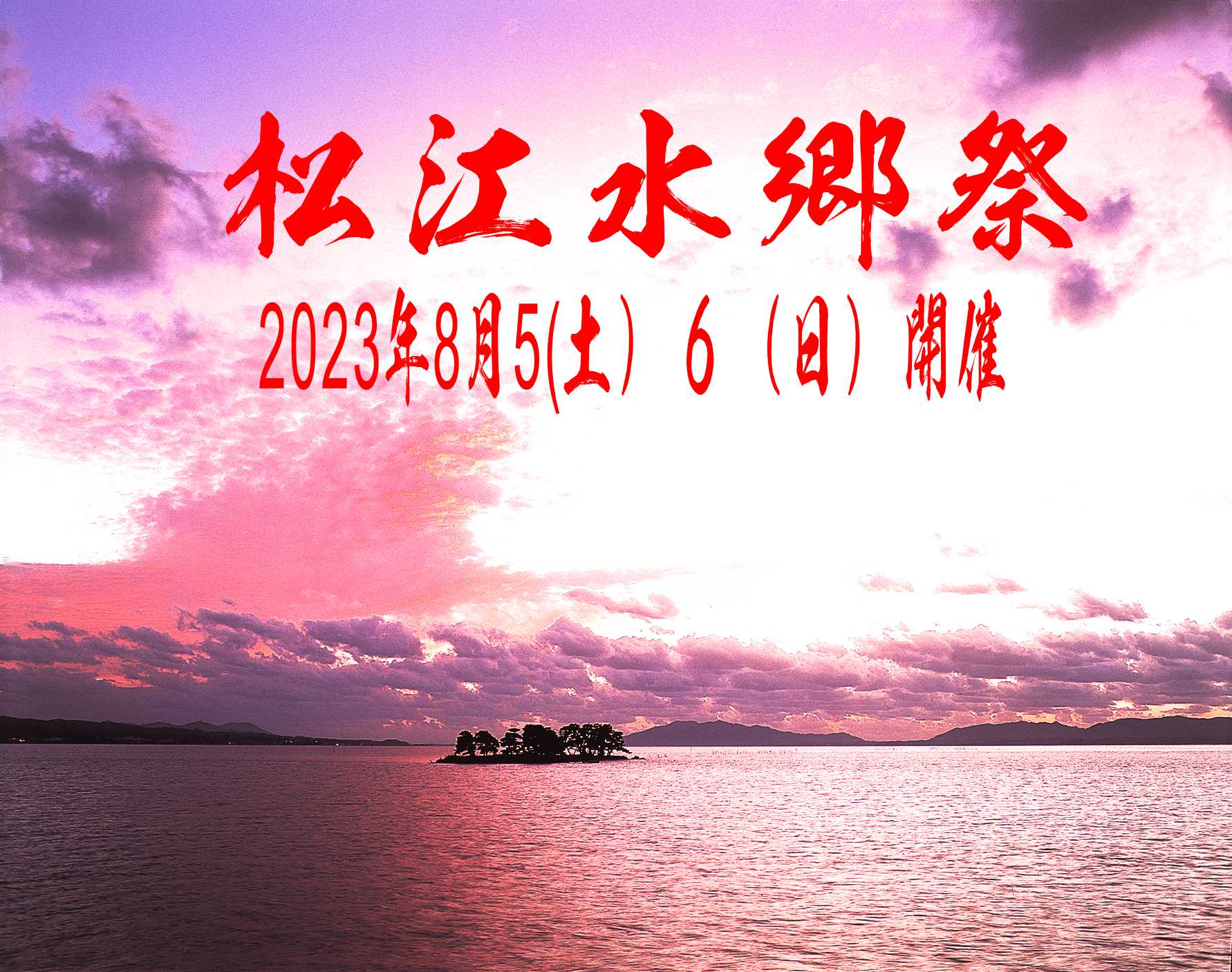 The Matsue Suigo Festival, the biggest summer festival in Matsue, will be held on Saturday, August 5th and Sunday, August 6th, 2023.
The Matsue Suigo Festival originated from the annual festival held at Chikubushima Shrine on Yomegashima Island (written as "Mosquito Island" in the Izumo Fudoki) floating in Lake Shinji.
Various events are held around Lake Shinji, but the biggest highlight is the lake fireworks display, which is said to be the largest in western Japan.
This year it will be held as follows.
August 5th (Sat) 20:00-20:45 10,000 shots (themed on the gods gathering at Lake Shinji with colorful special changing fireworks)
August 6th (Sun) 20:00-20:45 10,000 shots (The theme is the drop of the gods that covers the venue with golden three-tiered weeping willows)
At Kokki Sake Brewery near the bleachers, "Amazake" is popular every year.
This year, we will be open from 17:00 to 22:00 on both days. We are preparing to sell "Amazake" and limited sake.